By Dr.Nurmazilah Dato' Mahzan
MIA would like to thank all of you for your support throughout 2019, which has been one of the most rewarding and productive years for the Institute and the profession in Malaysia. In 2019, we made tremendous progress on initiatives designed to futureproof the profession and accountancy professionals despite numerous challenges and an increasingly complex landscape.
If you refer to our integrated report (IR) for the year 2019, you will observe that MIA is operating according to our strategic objectives (SOs). SO1 develops targeted competencies to ensure our members' relevance and ability to support nation-building. SO2 embeds ethics aligned with global codes whereas SO3 will rightsize regulations – together they build good governance and trust to protect the public interest, which is the core of the profession. SO4 enhances the value proposition and recognition of our members and the profession, which completes the virtuous circle of building competency, governance and trust for the public interest.
Our IR also explains our achievements for the year along with the value created and distributed to members, so I do hope that you will download the IR to better understand MIA's higher purpose of developing and regulating the profession to support nation-building.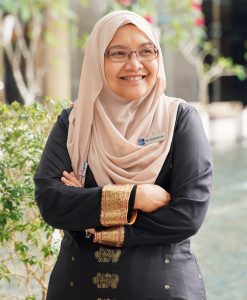 Now that 2019 is done and dusted, we are eagerly anticipating 2020, as we have lined up a slew of initiatives that will add even more value to our members as well as our diverse stakeholders. Whilst the list is long, the highlight would be our continuing effort to repeal and amend the Accountants Act 1967, to strengthen MIA's effectiveness in regulating and developing the profession.
We will continue to strongly emphasise on our surveillance and enforcement activities which underpin the notion of trust in the accountancy profession and accountancy professionals. Equally pertinent is the development and implementation of a comprehensive MIA Competency Framework which will define the DNA of accountancy professionals and promote the profession as future ready in meeting the needs of its stakeholders. This Framework will define the baseline competencies required for different levels of accountancy professionals, considering the emerging skills and roles for accountants.
As we steer the profession towards value creation , our team is preparing to launch several key outputs in the first quarter of 2020 including:  the upcoming launch of MIA's textbook on MFRS application for Islamic finance institutions – which is one-of-a-kind to fill a void for MFRS guidance in this leading sector; the inaugural Professional Certificate in Digital Leadership; the Business and Economic Outlook 2020 report; the Export Acceleration Mission to Vietnam (in collaboration with MATRADE) as well as the multi-stakeholder eBank Confirmation platform that facilitates and automates bank reconciliations for better assurance and audit quality.
We hope that you will be with us at every step of the way on this journey of continuous improvement. A stronger profession benefits all stakeholders which ultimately supports nation-building. Together, we can do even better in 2020.
Dr.Nurmazilah Dato' Mahzan is the Chief Executive Officer of MIA
Click HERE to download MIA's Integrated Report 2019