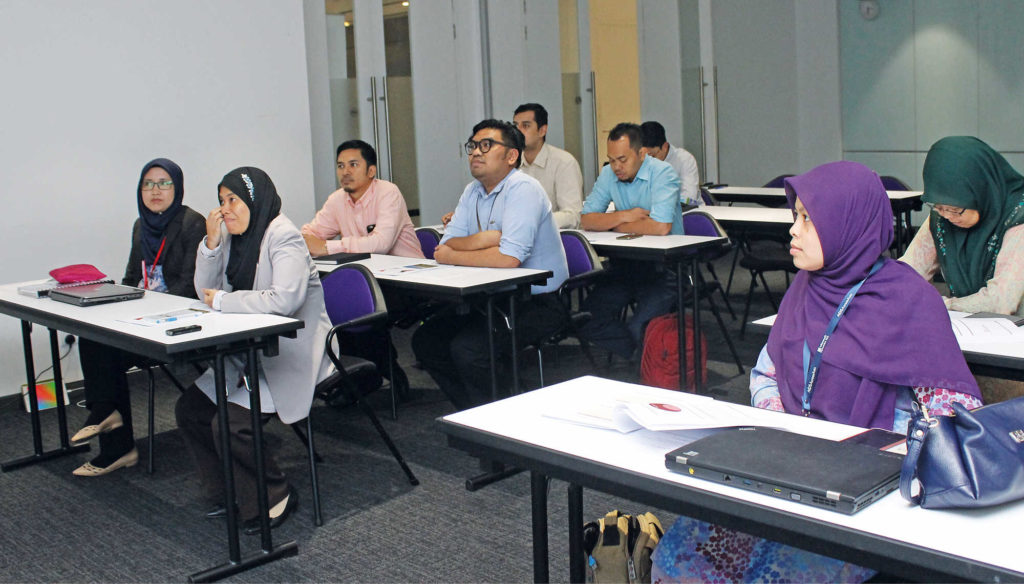 Through its Mini Pupillage Programme, MIA aims to nurture a talent pool of accountants  well-versed in Islamic finance, to take this  high-octane industry to the next level.
by the Accountants Today Editorial Team
Islamic finance is one of the fastest-growing sectors in the global financial system, charting a compounded annual growth rate (CAGR) of 17.3% between 2009 and 2014. The sector's total global financial assets are projected to surpass USD3 trillion by 2018.
To support its ongoing development and expansion, there is prolific demand for highly skilled talent in Islamic finance, particularly in Malaysia as a global market leader.
MIA plays a critical role in enhancing the value and knowledge of accountants in Islamic finance, in order to drive the sector forward. As such, it organised an exclusive Islamic Finance Mini Pupillage programme from Aug 2017 to Sept 2018 in order to build up the competencies and capabilities of selected accounting professionals working in Islamic finance. The programme was spearheaded by MIA with supporting partners from the big audit firms and relevant stakeholders including regulators and industry players.
All in all, 16 accountants from regulators, the Big 4 and Islamic financial institutions were shortlisted to attend this mini pupillage programme. They were from MIA, Malaysian Accounting Standards Board (MASB), Bank Negara Malaysia, Securities Commission, PwC, EY, KPMG, Deloitte, Bank Islam, Bank Muamalat, Maybank Islamic and CIMB Islamic. The candidates were nominated by their respective organisations and met the minimum requirements of 3-5 years' relevant working experience (this criteria has been relaxed because some banks found it difficult to fulfil) before undergoing a screening process.
Three Modules
The programme consists of three modules: training, mentoring and case study.
Under Module 1 – Training Sessions, the shortlisted participants attended a series of eleven evening classes related to current issues and challenges in the industry. These classes covered four core areas that include Shariah, taxation, accounting and regulatory issues.
Module 2 – Mentoring Sessions saw mentors from the Islamic finance industry engaging with the participants in a series of in-depth tutorials and discussions on specific Islamic finance issues and developments e.g. sukuk, the history and development of Islamic finance in Malaysia. Among other objectives, the tutorials aimed to provide participants with access to several of the pioneers who have made significant contributions to the development of Islamic finance. All in all, approximately 11 mentoring sessions will be held in total. Accountants Today will be covering highlights of these mentoring sessions in the months ahead, so do look out for these to learn more about key developments and current issues in Islamic finance.
Following the completion of Modules 1 and 2, Module 3 – Case Study requires participants to brainstorm a topic and write a case study not exceeding 3,000 words on any of the areas covered during the classes and mentoring sessions. Once the case study has been submitted, it will be reviewed by a panel of experts to assess the quality and relevance of the paper. Participants will then present the case study to the panel at the end of the programme to demonstrate the knowledge gained over the duration of the mini pupillage programme.
Participants who successfully complete all three modules will receive a certificate of completion.
Desired Outcomes
At the end of the day, this Mini Pupillage programme aims to support nation-building by increasing the specialist talent pool in Islamic finance. Other than enhancing knowledge and building capacity, the sessions will also enable MIA to build up a repository of knowledge on Islamic finance and ensure succession planning and continuity by nurturing the younger professionals and middle managers within the industry.