The new MIA Membership Information system has gone live since end September 2018 for members/users, offering a seamless interaction and engagement experience with the Institute.
The MMIS incorporates new features that are available online, among which are: registration for events and applications for membership or other related applications for members, updating members' profile/CPE hours and payment. Members/users are no longer required to submit hard copies to MIA.
In order to connect with MIA, all users are required to create a login id. However, existing members may continue to use their current user id (membership number) and password.
These are the new sections for members: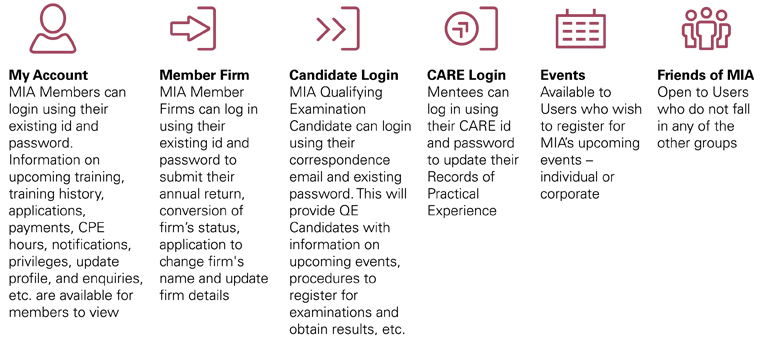 We hope the MMIS will give you a highly satisfactory new experience while supporting our green initiative. MIA will constantly enhance the development of the MIA system. If you have any queries or feedback, please email us at [email protected]