By Nazatul Izma
Human ingenuity works best when pushed to the limits. During this time of the Movement Control Order (MCO), our bodies might be confined to home, but our minds are unshackled and free to roam. MIA polled five members of the Digital Technology Implementation Committee (DTIC) and its working groups to find out how their organisations are using technology to achieve the holy grail of business continuity.
Thanks to Ang Mei Ping, Managing Partner, Ang & Co; Alain Boey, DTIC Working Group Member; Assoc. Prof. Dr. Noor Ismawati Jaafar, Deputy Dean (Research and Development), Faculty of Business and Accountancy, University of Malaya (UM); Steven Chong, Managing Partner, UHY; and Vincent Lee Hong Fay, Chief Executive Officer, Wavelet Solutions Sdn Bhd / BigLedger Sdn Bhd for sharing their insights and solutions.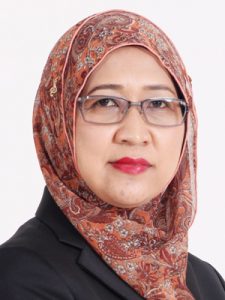 Business Continuity Planning – This was top priority as most businesses were caught flatfooted by the short deadline. The MCO was announced on 16 March 2020 and implemented on 18 March 2020, so companies had to make sure the basic infrastructure was in place for employees to work from home.
"The unavailability of a Business Continuity Plan (BCP) caused everyone to be confused and lost during the first few days of the MCO where staff and students' normal activities could not be carried out," explained Prof. Dr. Noor.
"This is the first time that the company is going into a full BCP mode. However, this time the BCP is longer than our usual practice. This also allows us to test the entire BCP effectively," explained Alain. His organisation is operationally prepared and will "manage accordingly" as it has implemented Virtual Office and business is as usual thanks to technology, although productivity will drop slightly due to the unprecedented and prolonged MCO.
Software house Wavelet was already planning to work from home even before the government's announcement, with the intention to split every department into two to three teams for business continuity reasons.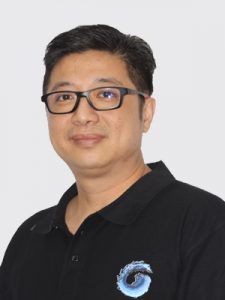 Cash is King – Many of MIA's members and stakeholders are contending with a liquidity crunch due to the MCO, and this is one of the largest hazards to business continuity. "Primarily, the challenges are coming from the cash flow perspective, not so much from our own cash flow perspective as a software house (but externally). Our customers are retailers, and they are the ones being hit the hardest, having to close their shops entirely," explained Vincent. Likewise, Steven also mentioned the challenge of "ensuring collections to maintain cash flow requirements."
Lack of Information – Fumbling in the dark and lacking clarity make it difficult for businesses and companies to navigate through the MCO landscape. Steven singled out "the lack of a central resource for updated information relating to latest government policies affecting the firm, and lack of central technical resources on technical implications of the MCO on audits, advisory, and tax professional work." However, MIA was quick to set up dedicated MCO resources in addition to continually monitoring MCO developments and keeping members informed through various channels. Technical and non-technical materials on the MCO and post-MCO are being added regularly to e-AT, the Institute's online knowledge portal. These are being used not just in Malaysia, but by other regional and global PAOs including the ASEAN Federation of Accountants (AFA).
Pivot to Technology – This is essential to ensure that business could continue to operate remotely while trying to minimise disruption. "It's great to see many businesses adapting very quickly by leveraging on technologies to continue operating during the MCO," said Ang.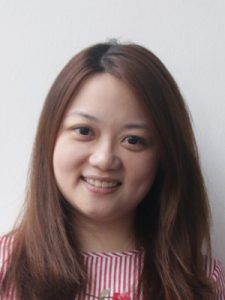 However, Ang also found that while businesses are starting to pivot to technology, there are still many challenges for some industries to operate as usual due to external circumstances. "One of our challenges is that not all our clients are fully operating and responsive during this period."
Technology Solutions – Most of the respondents mentioned using assorted tools (e.g.  Telegram groups, e-mail, WhatsApp, Google Meet (Hangout or Stream), Google Drive, Office 365, and Microsoft Teams) to support connectivity, communication and virtual collaboration and remote meetings.
Wavelet as a software house is ahead of the curve, and presents a practical role model for local business technology adoption. All its internal systems are nearly 100% paperless and documents requiring signatures use online tool DocuSign. Business processes are all online, using Jira Software. All office productivity tools use Google Suite, which is fully web-based. All accounting software and payroll software are cloud-based, accessible anywhere, anytime. All internal training programmes use online e-learning software called the Thinkific, and all performance appraisals, score cards, HR interviews, recruitments are already being done online, explained Vincent.
Other than using Zoom for online lectures and tutorials, UM uses a moodle-based learning management system called Spectrum to interact, upload materials and assess the students as well as online staff e-services and e-procurement available on UMPortal.
Companies that use cloud-based data storage system and software such as Ang & Co are able to access information needed to work remotely. Alain's organisation also emphasises on cloud solutions and all-access to internal systems for its staff, in addition to seamless mobility solutions and technologies on mobile and notebook. "We try to minimise printing as not everyone has access to printers at home," added Alain.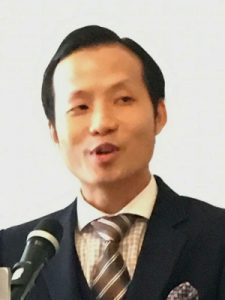 UHY immediately set up VPN (virtual private networks) for departments that require access to systems that are tied to the internal network only (i.e. not accessible from off-site by default). The firm also immediately implemented DingTalk, a chat + time clocking in / out system from Alibaba which comes with the entire firm's contact directory already built in and enabled immediate adoption for text chat, video & voice calls. "The clock in / out function lets staff members working from home use the app to 'report to duty'," said Steven.
On the downside, poor Internet is a tangible barrier, especially for disadvantaged students from B40 households and rural areas. Much has to be done to ensure digital democratisation and equal access to Internet and technologies, which MIA is advocating through its Digital Technology Blueprint and ongoing digital transformation efforts. "Poor Internet connectivity on campus affects our initiatives to switch from the offline (physical) to the online mode of working. In addition, the majority of our students from B40 households are reportedly unable to get Internet access from their hometowns and thus unable to participate in online learning," reported Prof. Dr. Noor.
Engaging Employees – Maintaining the motivation and productivity of staff members while working from home is a major challenge. Communication and trust are vital, as superiors have to monitor their subordinates remotely. Across the board, all rely on constant communication and regular updates from management to staff to keep spirits up and things moving, as well as assigning targets and monitoring of these assignments and KPIs on a regular basis.
It is also important to ensure that HR and management continually update staff on the progress of the MCO and remind them of the SOP and culture of working from home (WFH). Apart from ensuring that all staff have the necessary mobility devices and applications, IT departments and personnel must be prepared to trouble-shoot any problems that arise and hamper productivity while WFH.
Continuous support and encouragement to the team is key to keeping the team morale up during this challenging time. "We always start our team virtual meetings by asking how everyone is coping personally before our work updates. Our management team also provides extra care for people who need more support during this MCO period," stressed Ang.
Other than supporting internal stakeholders, companies must remember to engage with external stakeholders. Businesses need to be contactable during office hours. At Wavelet, all departments set up a Google Meet channel, similar to a virtual office where every staff member will login to the channel and is available during office hours.
To support business continuity, thinking ahead is an imperative. "We set targets for all our staff three months in advance, hence, everyone already knows what they need to deliver. Discussions are mainly on setting targets ahead of time; some of the team members already know what they need to deliver one year in advance," explained Vincent.
Continuing Use of Technology Going Forward – Discounting the fact that the five are all biased in favour of technology, being members of MIA's DTIC, all concluded that they would continue to support the use of more technologies post-MCO and COVID-19 because it is more efficient and productive.
"Technology plays a huge role in achieving better communications and work efficiency. It would be best to make the most use of it," said Ang.
Other than faster communication and two-way feedback, Prof. Dr. Noor said that technology has enabled faster and even instantaneous decision-making and reduced physical paper use and documentation for normal processes such as claims and research progress reports updates. Win-win.
Other than being a giant experiment for remote working, the MCO is also a gigantic stress test for business to see who is resilient, and who isn't. "This MCO has really tested our BCP," admitted Alain. At the same time, his organisation has seen some benefits arising from WFH that will reshape work and organisational culture in future. "Based on the feedback from the employees, most are happy working from home despite being busier in the house. There are also some who prefer to work from home. This is all good feedback which I believe will change the way we work after this."
Preparing for the Next Normal – Companies cannot just manage throughout the MCO, but need to prepare and pivot for life and work post-MCO.
Tone from the top is key to building resilience, and leadership needs to be firm, prescient and reassuring to instil confidence in their teams and stakeholders. "The accounting firm's leadership team and team leaders of respective service lines need to constantly engage with team members via video calls, memos, introduction and communication of policies that support the latest-MCO related announcements, including designing and communicating post-MCO policies too," recommended Steven.
To prepare UHY staff, UHY had recently circulated a memo to advise staff members on the arrangement for WFH & office work post-MCO. "For instance, team leaders have to come up with duty rosters for staff to rotate their visits to the office, to reduce the number of staff going to office. Hence, WFH policies have to be maintained post-MCO too," to accommodate social distancing and stringent health and safety conditions set by the government and health experts.
This article is one of MIA's numerous initiatives to provide insights and guidance for members in dealing with COVID-19. For more resources, please visit MIA's COVID-19 Resource page here.