The professionalism and conduct of our members in public practice, grounded in our core values of integrity and accountability, are imperative in ensuring that accountancy firms are recognised, valued and sought after as trusted advisors and service providers. Members in public practice play a vital role in maintaining integrity and public trust in the profession through the delivery of quality services in accordance with high ethical and professional standards.
To realise the crucial role of members in public practice, the Institute provides a broad spectrum of value-added services in developing and regulating its members in public practice via various departments under the five divisions of MIA, throughout the various stages of a practice:
Before commencing a practice: Strengthening existing domain knowledge in order to prepare for practice;
Commencing a practice: Ensuring fulfilment of requirements and strengthening existing domain knowledge;
Managing a practice: Continuing lifelong learning, monitoring of practising requirements, practice review and quality assessment, building digital capabilities and creating opportunities for growth;
Closing a practice: Fulfilment of closing requirements.
Please refer to the diagrams below for value-added activities provided by MIA throughout the various stages of a practice.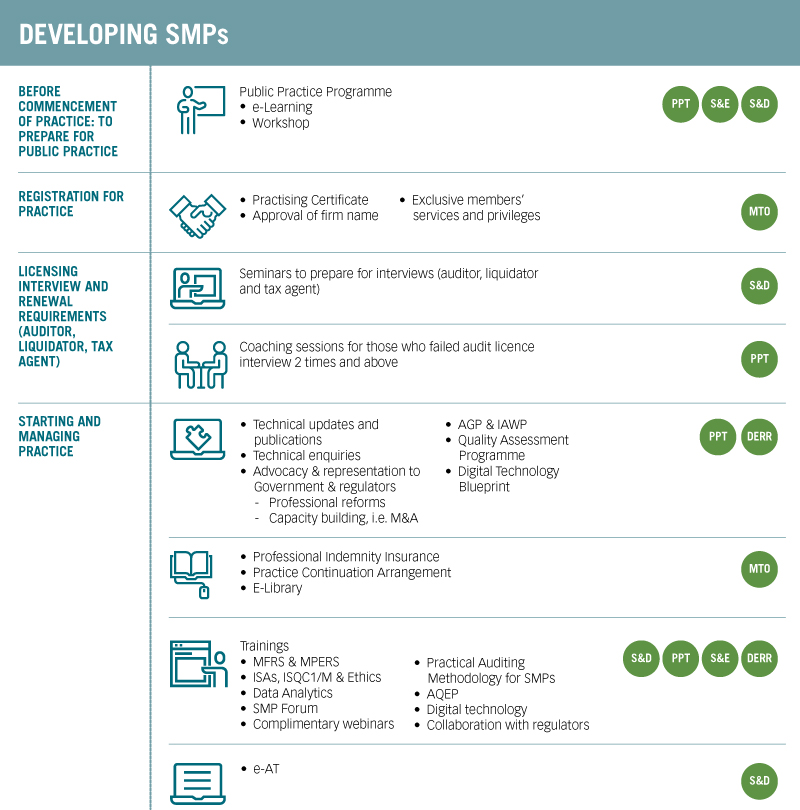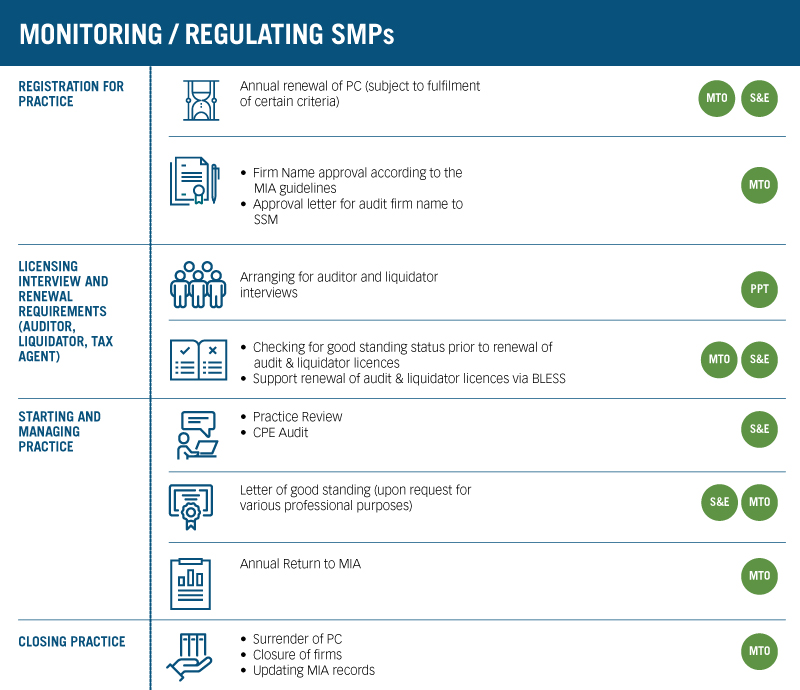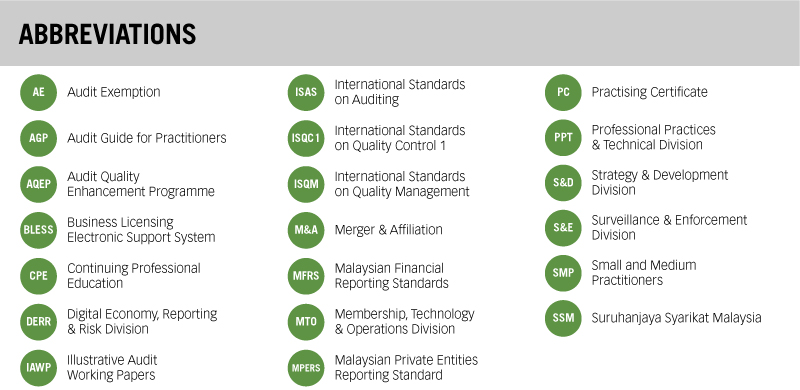 It is MIA's aspiration that these services would unlock and advance the true potential of members as public practitioners while shaping a more sustainable and brighter future for the profession.