In 2014, ACCA and the Malaysian Institute of Accountants (MIA) created the MIA special pathway into ACCA. This has enabled MIA members to achieve the ACCA Qualification (see box) at any stage in their career.
Here, Andrew Balasan Siang shares his story of how the special pathway is enabling him to achieve his dream of becoming an ACCA member three decades into his career.
AB: Why was it important for you to embark on the special pathway?
Andrew Balasan Siang: My journey started in 1987 when I was in my final year of a diploma in accountancy at Universiti Teknologi Mara in Selangor. Later, I was accepted to study for an advanced diploma but I could not continue due to financial constraints.
I spent the next two decades working in Sarawak at one of the largest local banks. Whenever I attended training courses in Kuala Lumpur, I would go to the bookstores and browse through the ACCA texts, knowing that, with just a diploma, I could not possibly realise my dream.
After 22 years at the bank, I moved to an oil and gas service provider based in Selangor. I was sent on a training course run by one of the Big Four and decided to apply for the MIA Qualifying Examination (QE). I then decided that once I had obtained my MIA membership, I would immediately apply to be an ACCA student, no matter how challenging.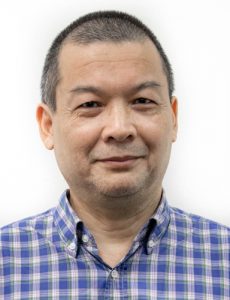 AB: How have you managed your workload and other commitments in pursuing your studies?
ABS: I've studied for all my P papers at local learning partners during weekend classes, and my boss has given me time off whenever I needed to attend evening classes.
On weekdays I usually study for at least a minimum of two hours per day and work for six to eight hours during weekends when I have no classes. A colleague is also studying for the qualification and we do past papers together.
In December 2018, I sat the ACCA Essential paper – Strategic Business Reporting, which was the most challenging professional examination I'd ever taken. However, I was pleasantly surprised to pass.
I took Strategic Business Leader (SBL) in June 2019, which I failed. I did a resit in September 2019 and failed again. I had registered to sit an Advanced Performance Management (APM) P paper the following December, and I felt tremendous pressure, having to also resit SBL at the same time.
I was fortunate that ACCA Malaysia had organised a motivational seminar for both SBL and APM, and I managed to pass both papers in December 2019 – another unimaginable feat.
For my last P paper, I opted to sit the Advanced Taxation (Malaysian variant) (ATX-MYS) but this has been interrupted by the pandemic. I managed to attend several face-to-face classes until February 2020, before switching to virtual, pre-recorded ones.
Taxation had always been my weakest subject, but I decided to study for the ATX-MYS as opportunities abound in taxation services, especially in a country with a developing business community like Malaysia.
I sat the ATX-MYS exam in September 2020 and failed, but I never thought of giving up. I failed again in December 2020 and March 2021 – the last time because I struggled to complete the tax computation requirements. Now I am practising my tax computations while also revising the theoretical parts of ATX.
AB: You sit your exam in September. What will it mean to you to pass?
ABS: Passing my last P paper will finally realise my dream of becoming a professionally qualified accountant. It will also enable me to become a member of a prestigious professional accountancy body with global recognition. I accept potential failure; nonetheless, I will continue until I pass.
AB: What do you hope to achieve with your ACCA Qualification?

ABS: I can be a living testimony to aspiring candidates that nothing is impossible – that, with a clear objective, you can complete what has been started.
Additionally, I hope I will be able to motivate young students from my former schools, showing that perseverance, commitment and hard work are key to achieving a rewarding professional qualification like ACCA.
AB: What words of advice do you offer readers contemplating the special pathway?
ABS: ACCA and MIA have provided an excellent special pathway to the ACCA Qualification, and this is an opportunity not to be missed.
Most important, be determined; the agony of failure may at times be overwhelming, but the joy and personal satisfaction of achieving the ACCA Qualification is immeasurable.
Failure is the first step to success; no pain, no gain!
MIA special pathway into ACCA
Established in 2014, the MIA special pathway into ACCA was developed to support the government's goal of training 60,000 accountants by 2030. It provides an incentivised pathway for eligible members of the Malaysian Institute of Accountants (MIA) to obtain the ACCA Qualification.
In April, the pathway was extended to 2024, demonstrating ACCA's commitment towards the ambitious programme. ACCA was also a Platinum sponsor of the MIA International Accountants Conference 2021.
To mark the pathway's extension, Helen Brand, ACCA's chief executive, along with members of ACCA's leadership team in Malaysia, met with MIA CEO Dr Nurmazilah Dato' Mahzan and the institute's senior management team to discuss the development of the profession, both in Malaysia and around the world.
---
This article was first published in the June 2021 issue of the AB Magazine – ACCA Global