MIA is pleased to share the findings of the MIA Member Satisfaction Survey 2022 which was conducted from 29 June to 28 September 2022 to gather feedback on the needs of members to better support their professional aspirations.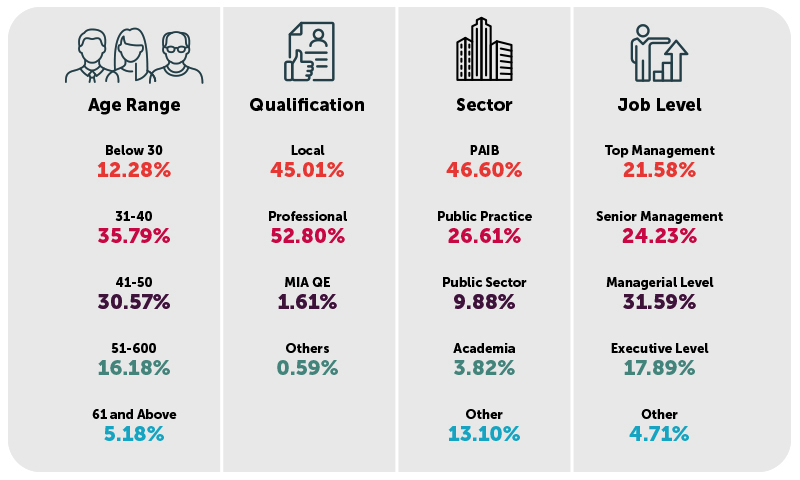 The Survey attracted a total of 5,292 respondents, fairly representing the views of the MIA membership which totalled 38,026 as at 29 August 2022.
48% of respondents were male and 52% were female, reflective of the profession's gender diversity which is well balanced.
The Survey respondents were also fairly represented in terms of age, with 12.28% of respondents aged below 30 and 35.79% of respondents aged between 31 – 40 representing the Gen Z and millennial interests that are pivotal to shaping a future-fit profession. Another 30.57% of respondents were aged between 41-50, 16.18% between 51-60 and 5.18% were aged 61 and above.
Survey Highlights
The following are some of the key highlights from the survey. Overall, the respondents demonstrated a marked improvement in their approval ratings for MIA.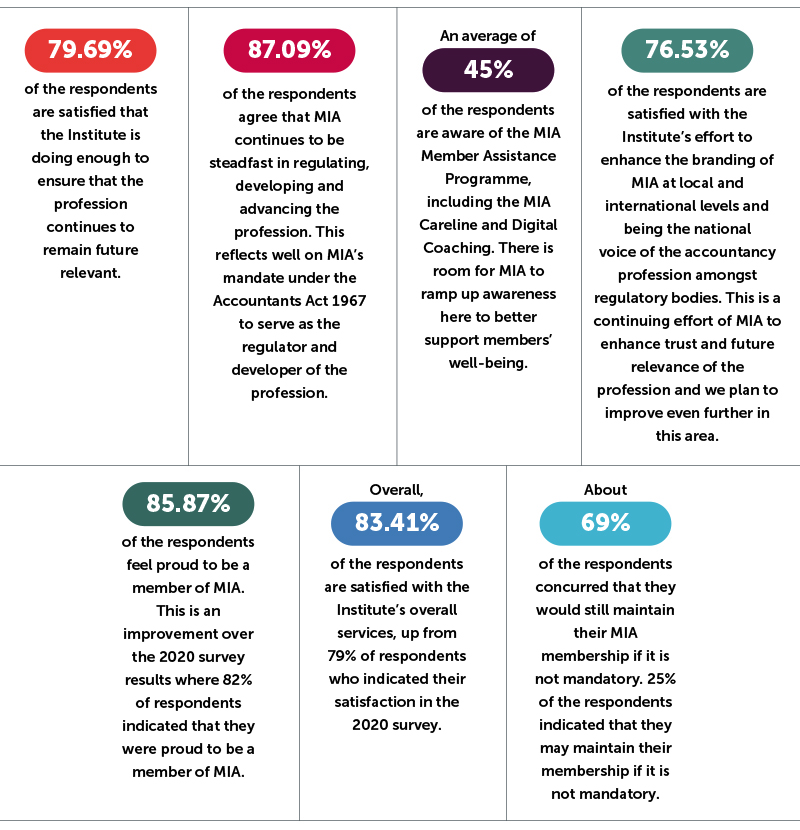 These ratings are excellent indicators of the Institute's relevance to our members who are a key stakeholder. We will continue our endeavours to improve the MIA value proposition and fortify the future relevance of the profession.
Addressing Feedback from Members
The survey respondents for the MIA Member Satisfaction Survey 2022 provided invaluable feedback.
The Survey recorded a total of 3,466 feedback or suggestions from members in response to the MIA Member Satisfaction Survey 2022.
The following are highlights of MIA's responses and action plans to address the feedback received from members, mapped to the Institute's Strategic Objectives accordingly.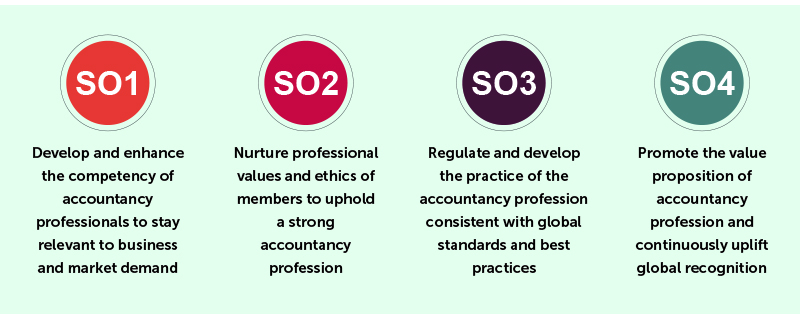 CPE Training
Matters related to Continuing Professional Education (CPE) training accounted for 34.79% of feedback/ suggestions received.
In line with SO1, MIA is committed to ensuring that members are optimally developed and future fit. As such, MIA strives to deliver a value proposition for professional development that is beneficial and financially feasible for members. This includes:
Ensuring that the fees for MIA CPE programmes offered by the Institute are highly competitive compared with the industry norm. MIA fees are typically about 40% below the fees charged by other players in the training industry to ensure affordability for members.
Providing wide ranging CPE programme content across many relevant topics that are abreast of the latest developments and future trends.
Providing MIA proprietary e-learning courses at a reasonable price
Continuing to conduct CPE programmes, Conferences and Webinars physically and virtually, both in the Central Region (Klang Valley) and the Regions of Johor, Northern, Sabah and Sarawak to ensure that CPE is accessible and benefits members irrespective of location.
Offering physical in-house training options to suit member preferences since the nation entered the COVID-19 endemic phase in April 2022
Offering a special discount rate on selected CPE programmes to all MIA members from January to June 2023, so do take advantage of this special offer before the discount window closes.
Engaging with the Securities Commission (SC) to secure the Capital Market Development Fund (CMDF) grant from SC to subsidise members on CPE programmes (new initiative)
Conducting the MIA Conference 2023 in a hybrid format so members can opt for either physical or virtual sessions at their convenience (new initiative).
In line with SO4, MIA uses email blast which is an important communications tool for connecting with members daily or when necessary, especially for CPE events. Updates on upcoming CPE events are sent out based on sectors/relevant topics to all members and specific groups. The email blast is planned and managed via a calendar, so as not to overload members' emails.
MIA Governance, Positioning, Branding and Value
Matters related to MIA governance, positioning, branding and value accounted for 16.24% of feedback/ suggestions received.
In line with SO3, MIA will continuously engage with Professional Accountancy Organisations (PAOs) to provide complimentary Train the Trainers programmes, specifically to upskill members in academia and update their knowledge on technical topics. MIA is also collaborating with Chartered Accountant's Relevant Experience (CARE) coordinators to encourage graduates to register as CARE mentees and hence, benefit from MIA initiatives.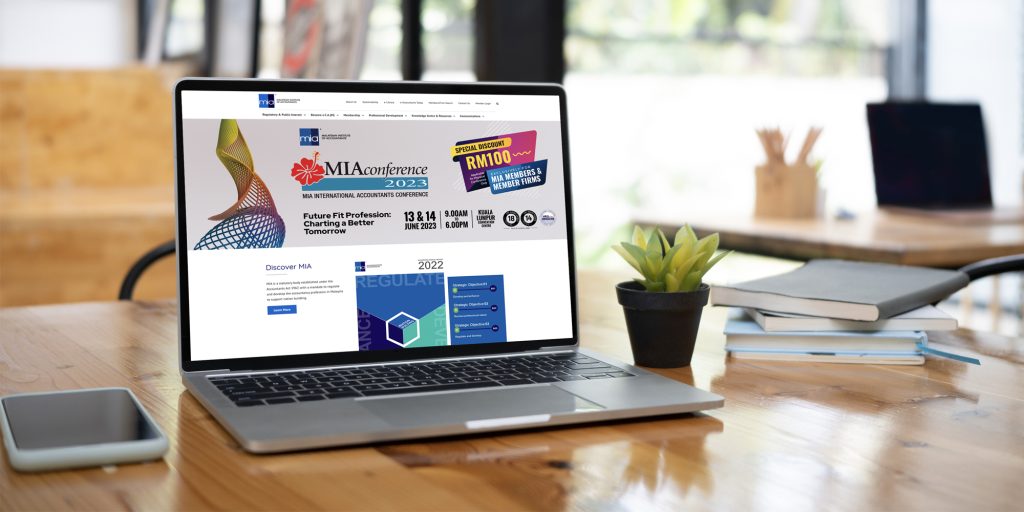 In line with SO4 which seeks to promote the value proposition of the accountancy profession and continuously uplift global recognition, MIA communicates with stakeholders through various platforms that are continually being refreshed to improve user friendliness and deliver up-to-date information.
The new MIA Corporate Website went live in August 2022
Members are regularly updated via email and social media on a timely basis
The eAT (e-Accountants Today) knowledge portal has been refreshed with current aesthetics, enhanced navigation, embedded videos, and links to social media for members' benefit.
Also, in line with SO4, MIA has enhanced efforts to reach out to students who are a key part of the talent pipeline for the profession. To increase recognition of the accountancy profession's prospects and relevance among students, MIA is continuing to:

MIA targets to reach out to 5,500 students under FYE June 2023 and plans even more engagement activities with students and universities.
Member Benefits and Privileges
Matters relating to MIA member benefits and privileges accounted for 13.07% of feedback/ suggestions received in the Survey.
Under SO4, MIA dedicates intensive and ongoing effort to improve the array of benefits and privileges for members to promote the value proposition of the accountancy profession. Efforts include:
Engaging with Naluri to provide the MIA Member Assistance Programme that supports members psychological and mental well-being.
Collaboration with strategic partners in Klang Valley and at the Regions.
Updating members via EDM on member benefits on a bi-monthly basis
Improving communications with members via the MIA Privileges Mobile App which also include push notifications on events, and through multiple channels such as SMS and email.
MIA Member Engagement
MIA Member engagement activities garnered 5.45% of feedback/ suggestions.
Under SO4, MIA seeks to increase social and networking activities along with talks and activities on health, wellness and stress management for members' well-being.
Among the initiatives organised by MIA to enhance member engagement are:
the annual Town Hall sessions
MIA Member Onboarding sessions to educate members on MIA functions, Members Obligations and Entitlements
complimentary engagement sessions on relevant topics and courtesy visits, and social networking
To cater to the interests of younger members of the profession, the MIA Young Professionals Working Group is driving the MIA youth agenda for better representation.
Technical Updates
Matters related to technical updates and support received 2.74% of feedback/ suggestions.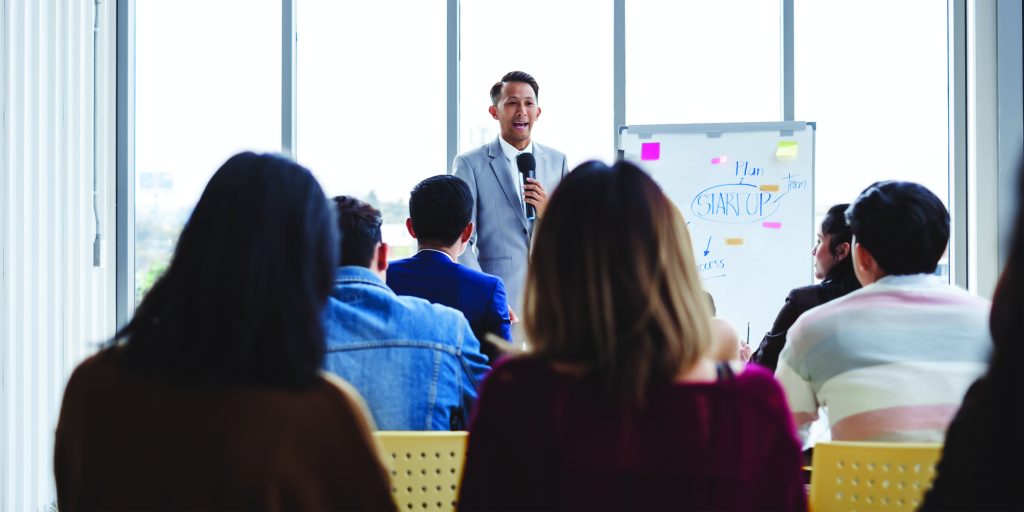 In relation to SO1, MIA has embarked on the following to strengthen technical updates, support and regular technical updates to build up members' competency:
Issuing updates on technical issues or knowledge via circular on a timely basis
Based on the Policies on Answering Technical Enquiries, staff will strive to answer queries within 10 working days of receipt
Organised more than 200 activities and/or outputs e.g. training sessions, awareness sessions, certification programmes, publication of articles from 2019 to 2022
Offering various tax training/courses to all members at prices that commensurate with the technical knowledge and expertise of speakers, venues and training materials
Organise webinars to support PAIBs in emerging areas of focus such as environmental, social and governance (ESG) and sustainability.
Operationalisation of Competency Framework for Chief Financial Officers (CFOs) and Finance Function in Public Interest Entities (PIEs) and engaging CFOs of PIEs through CFO Circle events
Providing increased opportunities to accumulate structured CPE credit hours for annual compliance, through select Auditing and Assurance Standards Board (AASB) webinars and the Ethics Standards Board (ESB) webinars and quizzes, with conditions.
Preparing member firms (especially SMPs) to uphold their audit quality and equipping them for new requirements such as the ISQM standard through initiatives such as a dedicated webpage, implementation videos and webinars.
Converting selected webinars by AASB and ESB into short videos to be uploaded on the MIA website.
Issuing Digital Economy and Reporting Insights on a quarterly basis to collate all the technical updates and activities for members' ease of reference.
In line with SO1 and SO4, MIA will continue to issue relevant technical articles on a more regular basis.
Compliance and Combating Bogus Accountants
Matters relating to compliance and actions against bogus accountants garnered 2.71% of the feedback/ suggestions received.
To further drive SO2, which centres on nurturing professional values and ethics of members to uphold a strong accountancy profession, MIA has:
Conducted awareness programmes with members since 2017 on the dos and don'ts under the Accountants Act and Rules, along with issuing numerous press statements and articles for members' education and edification.
Gazetted all offences sanctioned by the Disciplinary Committee (DC)/Disciplinary Appeal Board (DAB) against members.
Conducted frequent meetings with co-regulators in addressing the issues of the profession, with a strong focus on bogus accountants and the necessary collaborative actions to be taken.
Proposed Accountants Act 1967 be repealed to give wider powers to MIA to act against non-members.
In line with SO3 for regulation and development that is consistent with global standards and best practices, MIA has initiated:
Disciplinary actions against members based on complaints made by the public or surveillance bodies under MIA or referrals by other Regulators.
Pro-active enforcement actions against non-members and members who collude on bogus activities, including issuing notices to show cause, referrals to co-regulators including foreign authorities for further action, publishing media statements and public warnings against engaging with bogus accountants, collaborating with the Malaysian Communications and Multimedia Commission (MCMC) to delete information on bogus accountants in websites, and taking disciplinary action against members who collude with non-members on bogus activities.