By Geetha A Rubasundram
The international focus on sustainability has led to a growing demand for organisations to articulate their sustainability initiatives in their corporate reports using a plenitude of frameworks, guidelines, standards and regulations for organisations. There is also a move from merely reporting metrics and targets in silos to the integration of sustainability with the strategy, governance and risk management activities within the organisation's value creation process. One particular tool that advocates this integrated mindset and thinking is Integrated Reporting that has received global prominence over the years.  However, with the recent developments and convergence of the various frameworks and standards as well as enhanced sustainability reporting requirements, some have questioned the continued relevance of Integrated Reporting. This article explores the ideology behind Integrated Reporting and its applicability within the sustainability context. 
Introduction
Organisations play a significant role in collectively combating climate and other sustainability related issues. Although there are significant numbers that have actively embraced sustainability within their business environment, there are many who are still contemplating their journey or prefer to "wait and see". These are not straightforward decisions and require considerations of trade-offs and consequences over the short, medium and long term. However, looking at the abundant opportunities and resources that could avail themselves to organisations regardless of size and background, it is recommended that organisations actively engage their teams to embrace sustainability within their context.  
Apart from the philanthropic advantages, organisations should consider the financial benefits and resources that could come their way by being sustainable. The increasing number of sustainable finance products and resources provides organisations with financing options that are more cost effective and attractive. However, organisations need to showcase the sustainability perspective within their projects or operations to avail themselves to financial products that necessitate the processing and reporting of key information (both financial and non-financial).
In reality, many organisations struggle to align their sustainability efforts; whether in terms of the requirements of external reporting or aligning their internal mechanisms, components and performance measurements with a strategic perspective. The typical box-ticking checklist is definitely insufficient to meet the growing reporting needs, especially with the increasing focus on the risk of greenwashing. It is also crucial to recognise the burden of the cost of reporting and compliance that may demotivate organisations from proceeding further in pushing this much needed agenda in the future. This is further aggravated by the plethora of regulations, frameworks and guidelines that govern sustainability reporting across regions. There has been promising developments with the collaboration of the various bodies, organisations and stakeholders to create a more aligned effort in terms of sustainability led initiatives and reporting such as with the convergence and consolidation of several entities under the IFRS Foundation, which builds on the works of the Value Reporting Foundation, Sustainability Accounting Standards Board (SASB), Task Force on Climate – Related Financial Disclosures (TCFD) and many others for the setting of a global baseline sustainability standards. Though interim challenges are anticipated until a more robust and aligned reporting mechanism is in place, it must also be remembered that different industries and issues require different data and information. 
Reporting Sustainability Initiatives in an Integrated Manner to Create Value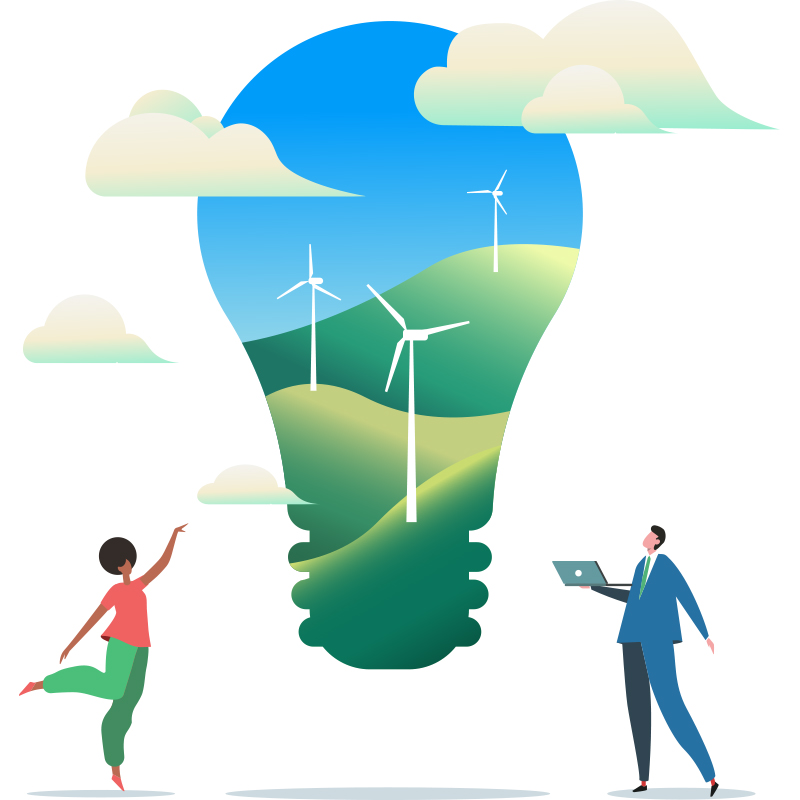 Even at this stage, the terms Environment, Social, Governance (ESG) and Sustainability are used interchangeably, with some organisations still referring to Corporate Social Responsibility (CSR) even though there are significant differences and developments that distinguish them. The ESG reporting landscape may be more familiar to many reporting organisations.  Although it does have its own advantages and has played a significant role in pushing forward a focus in terms of ESG, it is pertinent for organisations to evolve from the rather disconnected ESG disclosure perspective to an integrated approach to report sustainability related initiatives. 
Regardless of the terminology, a significant issue is the perception that sustainability/ESG/CSR efforts are disconnected from the financial motivations of an organisation. One factor that could have contributed to this is the lack of a relevant definition of sustainability over the years for corporates to consider in line with their strategies resulting in them looking at it from a philanthropic or stewardship angle. A welcomed development from the International Sustainability Standards Board (ISSB) in terms of the definition of sustainability makes it more relevant and applicable to organisations. 
The ISSB is the standard setting body established under the International Financial Reporting Standards (IFRS) Foundation to create and develop sustainability-related financial reporting standards. Sustainability is defined in the ISSB's General Sustainability-related Disclosures Standard (S1) as the ability for a company to sustainably maintain resources and relationships with and manage its dependencies and impacts within its whole business ecosystem over the short, medium and long term.  The ISSB also asserts that it is advantageous for organisations to clearly articulate the relationship between sustainability related matters and its value creation (including financial). However, it must be pointed out that the debate between single and double materiality is still a crucial discussion point. 
Whilst the above may seem simple enough, implementing it requires resources and commitment of organisations to align their people-process-technology to value creation strategies. Organisations face their own levels of complexities depending on the phase of reporting maturity and leadership competency. Organisations need to understand that disconnected reports are apparent to their users and stakeholders, and this reduces the value attached to the organisation and impacts the resources that may be availed and allocated to it. It is also an opportunity for the organisations to narrate their own value creation story to attract resources and opportunities. The use of Integrated Thinking removes the disadvantages of silo-based management. Integrated Reporting considers all of the above and more, making it an attractive tool. These advantages are expanded in the next section. 
The Relevance of Integrated Reporting
The merging of the International Integrated Reporting Council (IIRC) and the Sustainability Accounting Standards Board (SASB) to form the Value Reporting Foundation (VRF) was a welcomed initiation to ensure further integration of these many frameworks and initiatives. This also strengthened the prominence of the Integrated Reporting Framework for the future of corporate reporting. The subsequent consolidation of the VRF with the IFRS Foundation in 2022 further cemented the efforts to work together to support the work of the ISSB especially with the inclusion of the Climate Disclosure Standards Board into the IFRS Foundation.
VRF has built its advocacy based on the SASB Standards, the Integrated Reporting Framework and the Integrated Thinking Principles. The VRF's SASB Standards provides the initial platform for the development of the IFRS Sustainability Disclosure Standards and the Integrated Reporting Framework provides the connectivity between financial and sustainability-related financial disclosures. Both the IFRS Foundation's International Accounting Standards Board (IASB) and the ISSB have taken joint responsibility and are actively encouraging the continued adoption of the Integrated Reporting Framework. These external developments itself should reflect not only the relevance but the crucial necessity to consider Integrated Reporting as part of any organisations future reporting requirements. This recognition of Integrated Reporting is due to its ability for organisations to report and embody their unique value creation story which would attract resources and network through their integrated thinking culture. The flexible yet guided mindset enables organisations to include sustainability actions and impacts into the organisational strategic planning and decision making process as well as its performance measurement system.
However, to further elucidate the advantages of Integrated Reporting in aligning both financial and sustainability-related disclosures, it is necessary to discuss its propositions and concepts.  The Integrated Reporting Framework helps organisations articulate how they use and effect resources (natural, manufactured, human, social and relationship, intellectual and financial) as well as relationships for creating, preserving and eroding value over time (short, medium and long term). This enables an organisation to concisely present to its investors its ability to work sustainably within its business ecosystem taking into account the impacts, risk and opportunities that affect its prospects and performance. The Integrated Report also provides flexibility for linking sustainability initiatives to the Global Reporting Initiative (GRI), TCFD, the Sustainable Development Goals and others.
In order to achieve this depth and connectivity of reporting, an organisation needs to align its people-process-technology platform to the organisation's strategies and values. The integrated thinking mindset plays a crucial role here as well. Once aligned, the organisation tends to be lean and agile, since unnecessary and redundant reports, processes etc. are removed. It is crucial to identify the inputs, outputs and outcomes that would be relevant to their monitoring and reporting mechanisms. The volume and complexity of data and reporting systems need to be identified and broken into phases to complement the organisation's ability to commit its resources. This is a continuous improvement process and organisations should not be overzealous in achieving what they would consider to be a perfect report. It should be kept real though with a sense of commitment from all levels of the organisation. Combing through reports of organisations over the years would reflect this phased development and it is always interesting to see their journey. One good example that the readers could use as a reference is the Malaysian Institute of Accountants (MIA) Integrated Report that reflects its journey and value creation over time.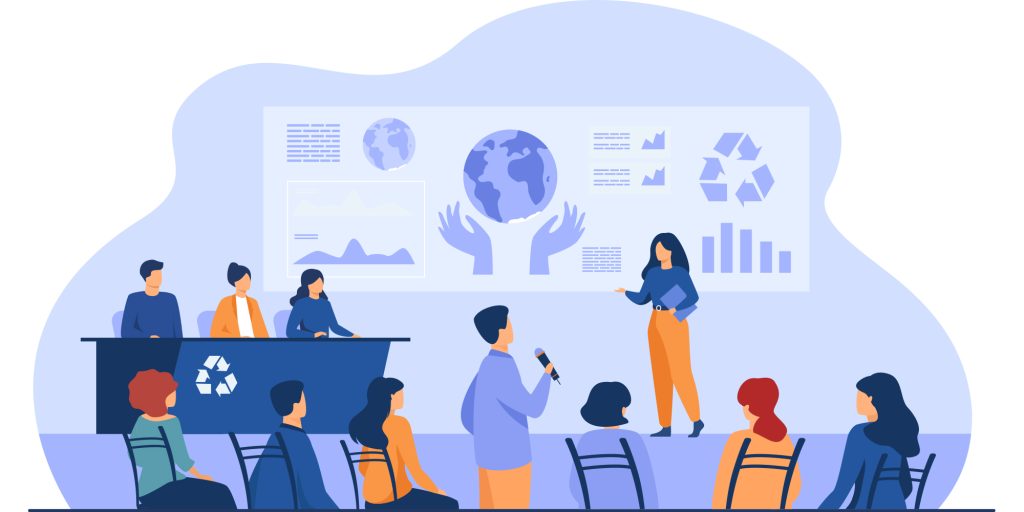 However, apart from the internal mechanisms identified above, organisations need to assess their own strategies and long term value creation. It is a balancing act and due to resource constraints, decisions would need to be made on what to concentrate on over the short, medium and long term. In this context especially, it is important to engage stakeholders to identify significant issues. Organisations then assess. prioritise and implement solutions to material issues whilst taking into account an in-depth risk assessment aligned to its strategies to ensure they are able to sustain themselves financially whilst being responsible and socially significant. Many organisations have included sustainable risk methodologies within their risk strategies reflecting their focus in embedding sustainability strongly within their business environment.
Organisations that have embarked on the integrated thinking process and integrated reporting framework report stronger communication bonds between all levels of the organisation. They react faster to the volatile movements within the business environment. This is also reflected in the governance of the organisation where the commitment of the board is reflected in terms of their time, competency and assessments as well as the ability to make better decisions due to the quality of information provided in a timely manner.
Organisations should also be aware of the rising demand for assurance on sustainability-related disclosures. There should not only be consistency but also reliability, considering how the contents of their reports can be verified. Greenwashing is a growing issue and this has been highlighted in the last COP 27. There are also developments in terms of taxonomy and law to mitigate the issue of greenwashing which increases the liabilities and responsibilities of boards and management within the sustainability context.  The focus on integrating thinking and alignment of the people-process-technology platform with sustainability initiatives should provide the organisation with relevant data and information that are substantiated and assured (with supporting documents and trails), hence reducing the risk of greenwashing.
Conclusion
Integrated Reporting continues to be relevant and under the auspices of the IFRS Foundation, its reach will only get wider and its efficacy more globally realised. It is heartening to note that various organisations have achieved significant milestones in reporting their sustainability initiatives in alignment with the value creation strategies. This motivates organisations of similar background and size to emulate the same. Each organisation has its own unique value creation story and journey. It is pertinent to articulate this uniqueness in a concise yet relevant manner for users of the report to form a holistic view and rely on the consistency of the report over the short, medium and long term. The same expectation of accountability, transparency and assurance levels should be implemented for these reports and contents in line with the rigour applied to financial reports. In the fine print, the reports normally have the disclaimers of the risk of future based information that may change due to external conditions. Whilst this may be logical, it should not be the basis for any careless representation of information. There have been unfortunate cases of organisations that have been well recognised for the quality and depth of their reports as well as the connectivity of the information; but have later been charged with misconduct or fraudulent reporting. Hence, users of these reports should be alert and, where necessary, carry out the necessary due diligence. The future holds much hope in terms of pushing forward successful sustainable initiatives with collective action by all stakeholders including these exciting developments in regulations, frameworks and guidelines, standards relating to the future of reporting.  Within this context, Integrated Reporting is definitely a much needed and relevant tool to assist organisations to ensure their reporting journey becomes more structured, integrated and consistent as well as aligned to their sustainable value creation journey.
---
Geetha A Rubasundram is the Director – Governance and Sustainability for Advicecube Consultancy, Bahrain and also the Chief Sustainability Officer for Integrio.