The CFO Leadership Journey Asia, a programme supported by MIA, is specially tailored to hone leadership skills and heighten career development for senior finance leaders in Asia.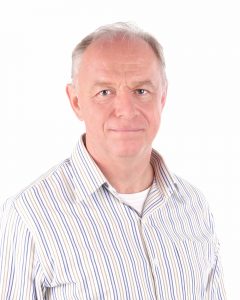 By Accountants Today Editorial Team
MIA is encouraging its members and senior finance leaders to participate in the CFO Leadership Journey Asia (CFOLJ), billed as a powerful executive leadership development programme for CFOs. The CFOLJ is specially designed for senior finance leaders who are one or two steps away from board level or equivalent (Finance Controllers. Finance Directors, Head of Finance, VP of Finance) or newly promoted CFOs, who are looking to develop themselves professionally and personally for higher career advancement and a more fulfilling and satisfying career.
Over eight months, the participants will experience interactive workshops, one-to-one executive coaching, one-to-one external mentoring, peer learning group discussions and executive networking sessions.  At the end of the programme, they are better prepared to lead at a boardroom level in the dynamic and highly demanding business environment in Asia.
Participants can choose from the following modules:
Module 1:  20-21 September 2018 (KL)
Module 2:  08-09 November 2018 (SG)
Module 3:  21-22 February 2019 (KL)
Module 4:  11-12 April 2019 (SG)
CFO Leadership Journey Asia was nominated in the 'Best Corporate Leadership Programme' category in HRM Asia's Readers' Choice Awards of 2016.
Below, Mike Hughes, Executive Coach & Facilitator for the CFO Leadership Journey Asia for the Singapore and Malaysia markets, explains the CFOLJ, and what makes the programme so different and worth investing in:
What are the core qualities and skills that participants can expect to acquire by the end of this programme? Are the outcomes measurable?
The CFO Leadership Journey Asia programme was originally designed by the ICAEW in the UK and now in its fifth year in Asia.  The programme lasts eight months and comprises four modules each focused on a specific aspect of leadership:
(i) leadership in the 21st century
(ii) leading across cultures
(iii) leading in a volatile, uncertain, complex and ambiguous world and
(iv) communicating at the C-suite level.
The programme seeks to help participants develop their executive presence and higher-level leadership skills through self-assessments, self-reflection, coaching, mentoring and being part of facilitated peer learning groups as well as participating in highly interactive workshops.  Past participants have especially benefited from learning from their peers who have experience in other markets and industries.  The best measure of success is the quality and progress of past participants.  Many continue to stay in touch with the CFO leadership journey network and have moved into more senior roles in finance and beyond.
Why is it important to develop CFOs in particular? Is there a dearth of competent CFOs in Asia?
There are many excellent, high performing CFOs in Asia.  However, with the current and expected growth in the region, the demand for high-level finance executives who can move into roles where they operate effectively at a senior leadership level remains high. As they move upwards, their success and continued career progression becomes less dependent on technical skills and knowledge (which are a given for finance executives at this level) and are more closely linked to their ability to connect with others through exhibiting high levels of emotional intelligence and strong communication skills.  As an ex-CFO, I can appreciate that our comfort zone is often in the more technical areas where we process and analyse information.  Therefore, coming on a programme which is totally focused on developing our soft skills is critical.
What differentiates a poor CFO from an effective CFO?
As the "co-pilot" to the CEO, the CFO must be both a technical expert in their functional area and a business expert, able to understand and communicate the organisation's vision and strategy both internally and externally.  They need to demonstrate a passion and commitment to both team and individual development within their function and beyond.  Too many senior finance executives tend to stay within their comfort zone, focusing on purely finance matters and lack the confidence to ask questions and give opinions on areas outside their function.  They are often perceived as competent (a safe pair of hands), but undynamic by other leaders and they are often overlooked when it comes to identifying the next CFO or business leader.  By blending their technical skills with strong business acumen and exceptional leadership skills, they can develop into an outstanding member of their organisation's leadership team.
What are the boardroom leadership behaviours needed by today's CFOs?
How are these developed and inculcated within the Asian context?A CFO needs to blend technical with soft skills to be successful.  Through attending programmes like the CFO Leadership Journey, they can identify and develop those areas where they have a capability gap and work with coaches, mentors, faculty and fellow participants to develop themselves.
This programme is specifically tailored for Asia with one module looking at the cross-cultural challenges of working in Asia.This may be when participants work virtually with international teams or when they interact with key stakeholders. While many of the principles of successful leadership are global, it is vital that senior finance executives have an appreciation and understanding of how culture impacts the behaviours they exhibit and face.  Looking through an Asian lens is critical whenever leading and communicating in the region and it is often a blind spot for finance executives.
How do you develop the components of ethics and good governance so necessary for robust oversight on Boards?
During the first module on 21st Century leadership we discuss the concepts of authentic leadership and what makes a great leader.  We use a self-assessment to help participants increase self-awareness and identify traits and behaviours where they are strong and where they need to develop.  The programme then helps participants develop into confident members of a leadership team, willing to challenge conventional thinking and help ensure the organisation operates with integrity.  By forming a strong bond with other senior finance executives who are facing similar challenges in areas such as compliance, we help participants create a sound Board and support network that can help them significantly when faced with governance challenges.
How many of your programme graduates have gone on to become part of Boards? Do you track their board performance post-programme?
This will be the fourth time we have run this programme in Asia and we have an alumni network of over 40 senior finance executives in the region.  We do not formally track their career progression, but we do keep in contact informally and have seen a number move into CFO roles with a few branching out into general management.  One of our alumni was recently appointed as the Asian Managing Director for a large China-based multinational.   In addition, there is a strong informal network within the alumni which arranges virtual meetings and seminars.  To encourage and support this, we invite all alumni to our four networking dinners throughout the year.  This gives them a further opportunity to stay connected with each other and meet our new participants.  The mentors, coaches and faculty are also invited to these dinners as we continue to build a community and resource pool for all current and past participants.
Finance and accountancy are now dominated by women; is this dominance better reflected on Asian Boards today or does the glass ceiling still exist? Since diversity and inclusivity of women is such a hot topic in improving Board performance, do you see more women finance leaders signing up or being invested in by their organisations for future board membership?
It is quite noticeable how finance is female dominated in Asia compared to Europe.   However, Asia faces similar challenges to promote diversity at senior levels in organisations and on Boards.   I can only give my opinion why I think this situation has evolved.  I believe the reason for the high numbers of women in finance is partly due to the perception of finance as a career in Asia.  On the positive side, finance is seen as a reputable, safe career option, it is generally office-based and potentially allows for flexible working conditions.  On the flip side, it may not be perceived as a natural pathway to senior management with a number of organisations seeing finance as a purely administrative, support function.  The finance manager is there to report on the numbers and finance executives are generally expected to be seen, but not heard.
Our programme brings the topic of diversity up in a couple of modules and our female participants often benefit from working with coaches and mentors who have successfully broken the glass ceiling that often exists for female executives.  The confidence and communication skills they gain on the programme help prepare them for future roles where they are working with or as part of a Board.  Many female participants go through a transformative experience on the programme and gain the self-confidence to promote themselves and take on greater responsibility when they return to their organisations.
Why should participants sign up for CFO Leadership Journey Asia as opposed to another CFO development programme?
There are many leadership development programmes on the market.  However, most focus on developing certain basic leadership skills through knowledge transfer and application.  The CFO Leadership Journey aims to go much further.  Most participants who attend are already seen as high potential and have either been (or will be going) on an internal corporate leadership development programme within their organisation.   This programme aims to complement and build on this by helping participants make a sustainable (and potentially transformational) change in their overall leadership approach, by experimenting with new tools, techniques and behaviours and learning from the experience.   The support of their peers, a personal executive coach, a mentor and the faculty helps them break through their personal barriers and reach a new level in terms of their executive presence and leadership potential.