By Jenny Chua and Brian Wong
Accounting firms – especially their audit practices – continue to report high attrition, attributable to intense competition from within and outside Malaysia for talent in a relatively limited accounting talent pool, and from work-related stress pressures that come with the challenging external service environment. On 15 November 2018 HR leaders from 16 major accounting firms shared their initiatives to combat stress and retain talent at the high-level MIA talent roundtable.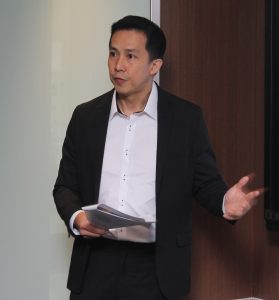 Key takeaways:
Cultivate an open and non-judgemental but consultative environment and culture at the firm – It is important to allow staff to come forward and surface issues relating to their job satisfaction and well-being. Communication is often at the heart of the problem, so keep the channels open.
Work-life integration – Audit firms can make the workplace less stressful by having initiatives such as flexible working arrangements in terms of working hours, where to work and what to wear.  Other well-received initiatives include off-peak leave, birthday leave, sponsorships for further study, short career breaks to cater for unique needs, as well as recreational activities such as yoga, meditation, spa, swimming pool and gym access. Audit firms can also customise their workplace flexibility to better suit the needs of female auditors with family commitments and facilitate policies to encourage female employees to return to the workforce.
Leverage on technology – Audit firms can improve the efficiency of audit work-flow by employing audit and practice management software to automate certain audit processes. The major firms leverage on the latest tools that include analytics to make the audit process more efficient and effective.
How does your firm deal with audit stresses to retain talent? Let us know in your comments.
Brian Wong is the immediate past Chairman of the MIA Public Practice Committee and Jenny Chua is the Head of MIA Small and Practices Department, Professional Practices and Technical Division.