By Dr Veerinderjeet Singh, Immediate Past President
Climate change today is a global crisis, affecting all strata of business and society. As such, the profession as leaders, partners and stewards in business must evaluate how we accountants can harness our specific strengths and competencies to strategise and implement the environmental, social and governance or ESG agenda for long-term sustainability.
As we can see from the devastating global heatwave of summer 2022 which is one of the hottest years on record, fuelled by human-induced global warming, we ignore climate change and its consequences at our own peril.
As such, it is imperative to tackle global warming if we are to manage climate change risks. Authorities such as the Intergovernmental Panel on Climate Change (IPCC) have warned that it's 'now or never' to limit global warming to 1.5 degrees Celsius or risk the world becoming uninhabitable.
How do we limit global warming? By hitting our net zero targets for greenhouse gas (GHG) emissions, which simply means that we achieve a state of equilibrium whereby the amount of greenhouse gases entering the atmosphere is balanced by the equivalent amount of carbon being removed from the atmosphere. In the business context, net zero can be achieved through transitioning towards low carbon business models (producing products which use less carbon or producing energy efficient products…), adopting ESG initiatives (such as a strategy to manage the impact on the environment, etc) and adopting green technology solutions, championing sustainable consumption (such as eliminating plastic usage, recycling products that do not cause emissions, getting involved in the circular economy), as well as implementing strong climate adaptation measures (drive less, fly less, etc).
According to a report by the World Economic Forum in collaboration with BCG, entitled "Winning the Race to Net Zero – the CEO Guide to Climate Advantage", the world is not yet on track to reach the Paris Agreement target of capping temperatures at the 1.5 degrees Celsius level.
The Global Context
On the bright side though, stakeholders are coming together to take action, spearheaded by Governments and corporate leadership. According to the report, "Today, over 90 countries representing almost 80% of global emissions have made net zero commitments, up from a mere 10% in 2019." Corporate commitments have also been commendable.
To quote the report authors, it is hoped that these commitments can "translate into actions and investments." Early movers who demonstrate climate leadership will also be able to "secure sources of business advantage. The time is ripe for bold climate action to become the norm."
The Profession's Perspective
ASEAN constitutes a leading economic and social bloc, and our actions and behaviour have a tremendous impact on global warming and climate change. So, what can accountants including ASEAN CPAs, the profession as a whole and businesses do to support the net zero journey?
One, the most pressing need is to create awareness and educate all levels of society and business on global warming and the climate crisis. All of us play a part in acquiring and enhancing our knowledge of this phenomenon and contributing to the healing of what is already a worldwide crisis.
As the regulator and developer of the profession which has domain expertise in disclosure, the Malaysian Institute of Accountants (MIA) is actively advocating for accountants to upskill on ESG matters as well as climate-related measurement and reporting, as businesses are facing new-found pressure around the demands to disclose an organisation's climate-related risks and opportunities. To educate the profession and the market on Task Force on Climate-Related Financial Disclosures (TCFD), MIA has published technical articles on implementing these disclosures, organised a 2021 Conference on CLIMATE CHANGE focusing on Accountants as Champions of Climate Change & Sustainability, and we continue to embed climate change, ESG and sustainability content across all our professional development programmes, including our flagship MIA International Accountants Conference 2022 which concluded recently and drew nearly 3,000 delegates from around the region and the world. With the theme of "Leading ESG, Charting Sustainability", the Conference successfully articulated and conveyed the role of accountants in leading the ESG agenda in business, especially climate action initiatives for enterprise sustainability and sustainable nation building.
Our climate disclosure advocacy supports the efforts of our fellow regulator Bursa Malaysia Berhad (the Malaysian Stock Exchange), which recently proposed amendments to the Listing Requirements, aimed at enhancing disclosures on sustainability for listed issuers across all sectors. Bursa's proposals align with the climate change-related disclosures of the Task Force on Climate-Related Financial Disclosures.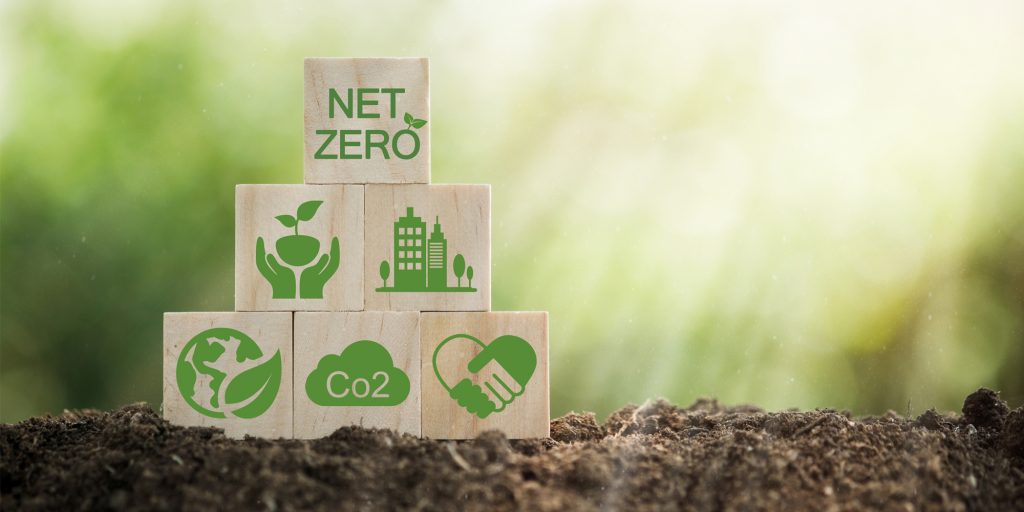 Two, we need to innovate and comply. The Malaysian Government has called on organisations and individuals to tackle global warming, in alignment with Malaysia's pledge to become a net zero GHG emissions country by 2050. As such, we expect a rising trend of companies adopting net zero GHG emissions targets, which will also be necessary to comply with external GHG emissions limits imposed by trading partners, authorities, and regulators in other jurisdictions. In addition, these same partners, authorities, and regulators will require climate-related disclosure to assess compliance. As such, companies will need to start assessing their climate exposure and measuring their GHG footprint and ESG-related impact across their operations, supply, and value chains in their efforts to transition to acceptable low carbon business models.
Three, we need to engage and collaborate in order to capitalise on emerging opportunities from a growth strategy anchored by net zero and sustainability targets. Within the Malaysian context, the Ministry of Environment and Water with the cooperation of the Ministry of Finance and Bursa Malaysia Berhad will drive the implementation of the voluntary carbon market before it transitions to the Domestic Emissions Trading Scheme which is expected to draw low carbon investments into the country, enhance the credibility and international competitiveness of Malaysian products and enable access to sustainable financial resources for Malaysian entities.
The Government has also announced plans to strengthen climate change governance in the country through measures such as the establishment of the National GHG Centre to improve transparency in climate change data and information reporting managed by the centre to enhance confidence in low carbon investment. This is an area in which the accountancy profession could potentially collaborate with key stakeholders to provide advocacy and expertise on disclosure and assurance, to support our nation building purpose.
In addition, MIA looks forward to learning from the initiatives and best practices that are being put in place by ASEAN members to achieve net zero targets and long-term sustainability.
Future-proofing Accountants for the Net Zero Economy
If ASEAN CPAs are to support the transition to low carbon models, we must acquire the requisite knowledge and competencies. Professional accountants, as trustworthy advisers to organisations they work with and for, are expected to be competent and cognizant in:
Identifying, assessing, and managing enterprise climate-related risks and net zero emission targets,
Calculating cost-benefit perspectives
Assessing and managing its implications to the finance function of organisations, and
Advising employers suitably and diligently.
In short, professional accountants and finance functions play a key role in navigating the way to achieve organisational net zero emission targets, including:
raising and allocating funds needed for adaptation;
providing information and data to drive the agenda on the reduction of carbon dioxide emission;
embedding the reduction of carbon dioxide emission in the decision-making process;
devising strategies to achieve the committed targets;
interacting with capital markets to meet the committed targets;
ensuring compliance with regulatory requirements; and
reporting performance against the committed targets.
Given the urgency and magnitude of the climate change crisis, time is of the essence. ASEAN CPAs are in a prime position to take up climate leadership and therefore should start dealing with climate-related risk and net zero targets from now on. The ultimate aim is to prevent a worsening climate crisis and to seize the opportunities that will arise in the process of transitioning to cleaner and greener energy. In line with MIA's larger purpose of advocating sustainable development, I urge all accountants in ASEAN to step forward and help drive the sustainability and transformation agenda within your organisations.
By harnessing our value as strategic business partners and advisors, our collaborative and leadership skills, our professionalism and ethics, our unique competencies in disclosure, our financial rigour, and our expertise in assurance, ASEAN CPAs are ideally positioned to seize the advantage and to inspire and implement an exciting new phase in the region's growth trajectory.
This article is a condensed version of a video titled 'Thriving in a Net Zero World' produced by MIA and uploaded on MIA's YouTube channel.