As the call for sustainability adoption gains momentum, the global profession too has stepped to the forefront in calling for action on environmental, social and governance (ESG) issues threatening fragile ecosystems and populations.
Recognised as the voice of the profession in Malaysia, the MIA vigorously advocates for ESG and sustainability adoption to ensure the future relevance of the profession and drive sustainable nation building, in the public interest. Indeed, the first hybrid MIA International Accountants Conference 2023 which drew its largest ever attendance of close to 3,500 delegates focused heavily on ESG and sustainability developments, with the theme of Future-fit Profession: Charting a Better Tomorrow.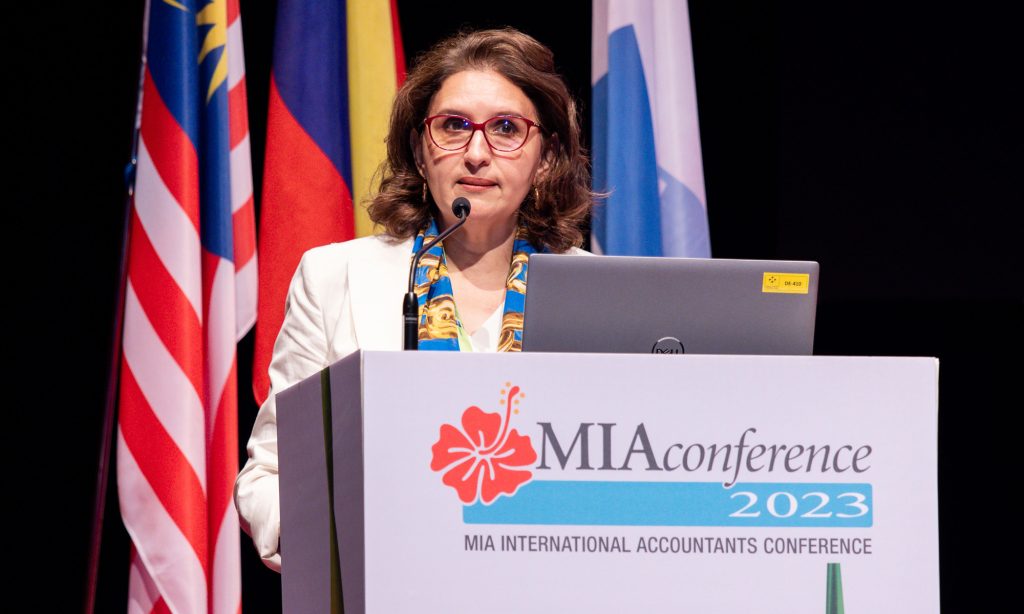 Asmâa Resmouki, the first President of the International Federation of Accountants (IFAC) from the Africa-Middle East region and the third female President, delivered a special address at the Conference on the profession's role in driving ESG for sustainability.
At present, IFAC represents more than 3 million professional accountants through its 181 member organizations across 135 jurisdictions, including MIA. In her remarks, Asmâa discussed IFAC's agenda for sustainability, the role of Islamic finance in driving SDGs, as well as the pressing need to enhance the value proposition of an accounting career to attract the next generation of bright accountancy talents.
The following are some highlights of her address:
Professional Accountants are the Enablers of Sustainability
Everyone – spanning consumers, capital markets, governments, nonprofits and businesses, both large and small – needs high quality ESG information to make well informed decisions. As accountants stand at the centre of information flows and decision-making, they are ideally placed to oversee and manage ESG information. "As professional accountants, we are the enablers of sustainability. We can integrate financial and non-financial information. Wherever we are in the value chain as preparers as senior management, as board and Audit Committee members or in firms, we have the skills to transform high quality standards into high quality information," stated Asmâa.
IFAC's Sustainability Agenda
IFAC's sustainability agenda for 2023 has four main themes, and IFAC believes that each organisation can play an active collaborative role to lead on sustainability.
One, sustainability starts in companies.
IFAC advises organisations to champion an integrated mindset to drive sustainable value creation. "Everything a company does, and how we think must fully incorporate ESG risks and opportunities. To get this right, companies need to break down silos within their structures, between the collection, assessment, and reporting of financial and sustainability information. This is what we call an integrated mindset. It is the best way to support decision making by senior management, oversight by boards, external reporting that meets the needs of all stakeholders, and ultimately provides information that can be subject to high-quality assurance."
To successfully adopt ESG, IFAC recommends that the CFO either needs to oversee this transformation, or at least be significantly engaged in the exercise. This is necessary for the company to tap into the finance team's experience with internal controls, processes, and data quality which are crucial to integrating ESG into systems and operations.
Two, global adoption of International Sustainability Standard Board (ISSB) standards.
Investors and global capital markets are demanding consistent and comparable sustainability related information. Asmâa explained that there are two complementary perspectives on sustainability information. One perspective looks at how sustainability issues like climate change for example, can impact the performance or value of a company, which is the primary focus of ISSB and investors. The other perspective looks at reporting requirements related to public policy goals that address societal needs, such as the potential impacts of a company on people and planet.
How should local jurisdictions proceed on adoption of the ISSB standards? "If the ISSB provides a global baseline of investor focus disclosures, then it is up to local authorities to determine what else they may require for companies to report locally."
"We at IFAC believe that it is crucial for Professional Accountancy Organizations (PAOs) to engage now with local policymakers on what mechanisms can be used for the transition from global ISSB standards into local standards on sustainability," said Asmâa.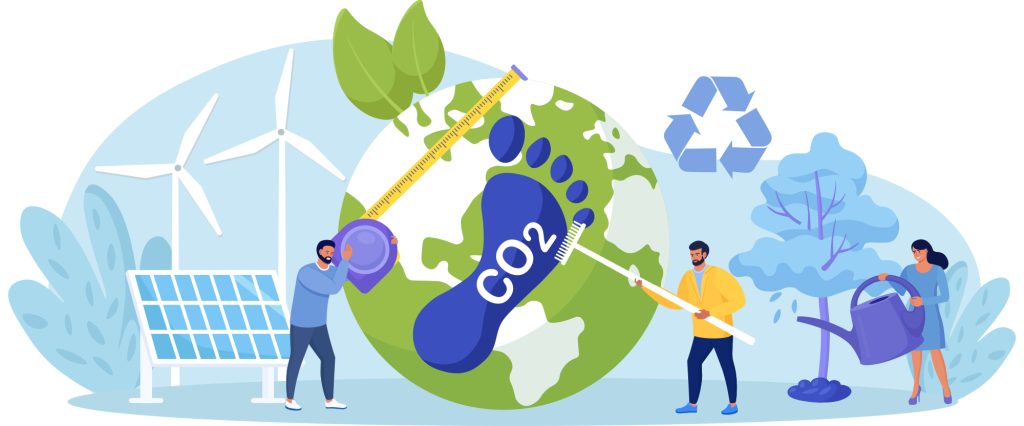 Three, capacity building in the sustainability space.
There is a real need at the company level for the development of skills and competencies related to the reporting and assurance of sustainability information, which will require diligent education and upskilling. Many PAOS have already launched or are already developing curricular, training tools, certificates and accreditations to enhance the subject matter knowledge, facilitated by IFAC's knowledge sharing. IFAC is also providing input into the ISSB's development of an online curriculum designed to help companies prepare to adopt and report under IFRS S1 and IFRS S2.
IFRS S1 requires companies to communicate the sustainability-risks and opportunities they face over the short, medium, and long term. The requirements are designed to ensure that companies provide investors information relevant to decision-making. IFRS S2 sets out specific climate-related disclosures and is designed to be used with IFRS S1. Both Standards are based on recommendations of the Task Force on Climate-related Financial Disclosures (TCFD).
Four, bringing trust and confidence to sustainability information through high quality assurance engagements.
Earlier in 2023, IFAC collaborated with AICPA & CIMA on its third State of Play report, which benchmarks ESG reporting and assurance practices across 22 jurisdictions and roughly 1,400 large stock exchange listed companies.
The good news? More companies are reporting on ESG factors.
However, there is continuing fragmentation in terms of the standards and frameworks being used e.g. GRI, SASB, SDGs, TCFD, etc. The report found that about 86% of companies sampled use multiple standards and frameworks. "This patchwork system obviously does not support consistent, comparable and reliable reporting. Not only that, it also does not provide the necessary information for globally consistent high quality sustainability assurance." The challenge going forward will be to overcome this fragmentation to enhance consistency and comparability. To address this, the International Auditing and Assurance Standards Board (IAASB) is working to develop a new ESG-specific assurance standard called ISSA 5000. This new standard will greatly benefit the assurance of sustainability disclosure and the profession must support its adoption around the world.
The Importance of Islamic Finance
IFAC has singled out Islamic finance as a key sector that can play a large role in supporting the goals of the United Nation SDGs. "The Islamic finance industry promotes socially responsible developments and links economic growth to social welfare, which makes the connection to sustainability very natural."
IFAC is now engaging and collaborating with PAOs to advance the links between Islamic finance and SDGs. For example, IFAC and the MIA have successfully managed a series of initiatives on Islamic finance, including holding joint focus group discussions and publishing a series of articles on facilitating SDGs with Islamic finance. Upcoming is a roundtable organized among IFAC, MIA and the World Bank to be held in Kuala Lumpur in October 2023 on the topic of utilising Islamic finance tools and concepts to achieve SDGs.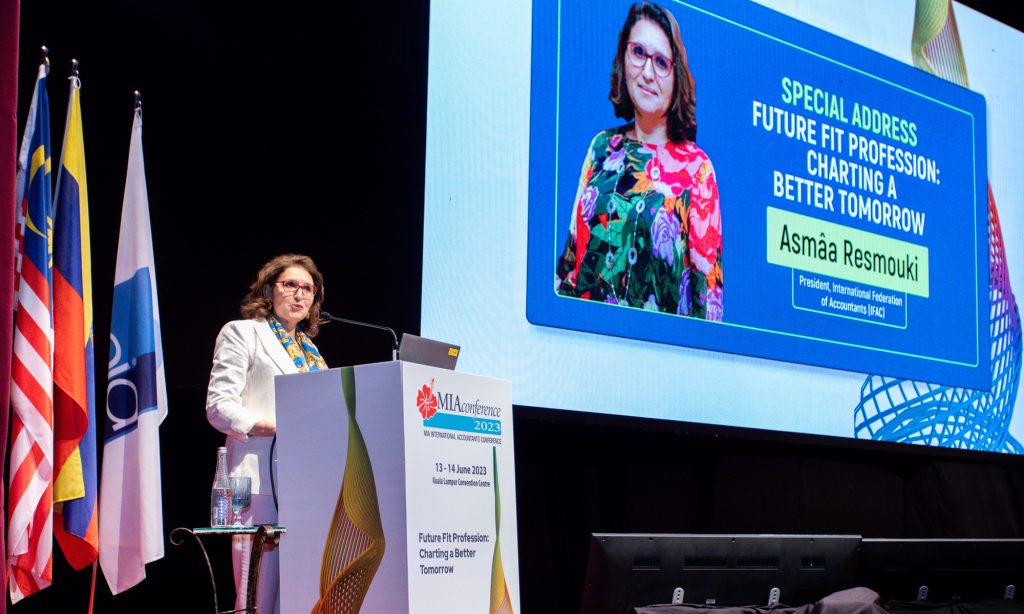 Talent for a Sustainable Profession
Attracting and retaining the next generation of accountants will be critical to achieving a stronger and more sustainable accountancy profession.
How can this be accomplished? There needs to be continuous adaptation in accountancy education, along with coordination with educational institutions. "We need to ensure not only that the curriculum matches the qualification exams, but also that an education in accounting remains engaging and attractive," said Asmâa.
Conveying the versatility of an accountancy career will be key. "We want students to understand that accounting as the language of business can take them anywhere." For example, students could combine training in data analytics and accountancy to know how to measure a company's carbon footprint or carbon offsets, or leverage on an accountant's professional scepticism to ensure that the data used to measure workplace diversity is appropriate.
"For our own sustainability as a profession, we need to be thoughtful and deliberate about attracting and retaining the next generation," concluded Asmâa.
A Purpose Driven Profession with a Public Interest Mandate
"The public interest mandate is one of our greatest strengths in appealing to the next generation. We are a purpose driven profession that offers invaluable opportunities to make a difference in our world," declared Asmâa.
Yet this message sometimes does not get across to youth. Asmâa shared that a 2021 study by IFAC and ACCA on Generation Z found that these young talents perceive an accounting career as providing long term job prospects, and mobility across sectors and around the world. However, there was low awareness of the broader contribution that accountants make to the public interest. In addition, only a minority of respondents thought that accountants working in business play a leading role in reporting on sustainability, or ensuring the ethical governance of business.
The challenge then is to effectively communicate the public interest role of the profession in sustainable development, which IFAC is already doing through initiatives from IFAC's International Panel on Accountancy Education, such as running articles on specific sustainability-related roles that accountants can take up. "The goal is to help aspiring accountants, as well as current accountants to really see themselves in these emerging roles, applying their traditional skills and expertise of a professional accountant to new work on the front lines of sustainable development."
Indeed, these new roles emerging for accountants in sustainable development are an extension of the work that accountants already do in protecting the public interest. "We are leaders in the fight against corruption and money laundering. We safeguard public funds through our exceptionally important role in public financial management. We are a natural fit in countless ways for people seeking purpose in their careers."